Charlote Bobcats Co-Owner Skipper Beck was killed in a plane crash in Rock Hill this morning.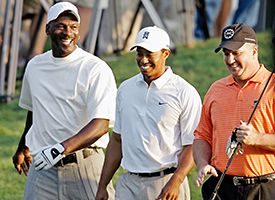 Skipper Beck is on the Right.

His single prop Cirrus Cloud SR22 crashed around 7:15 a.m ET. right after takeoff at the Rock Hill County Airport.
Skipper Beck was piloting the plane en route to New Jersey he was the lone victim, there were no passengers onboard the plane.
Skipper Beck had been caught in a prostitution sting recent, and had the case cleared after entering a rehab in Charlotte.